The festival began 2010. with an aim to showcase various Christmas ornaments and promote creative expression in an urban environment. The idea behind the festival stems from the legend of Riga as the place that was first to introduce the Christmas tree in 1510, when the first tree was placed in the market square and decorated by members of the Blackheads order.
The art objects present a wide range of original ideas, intriguing contextual dimensions and versatility of implemented materials and methods, such as light installations as well as applications of wood, glass, bricks and even thermal energy.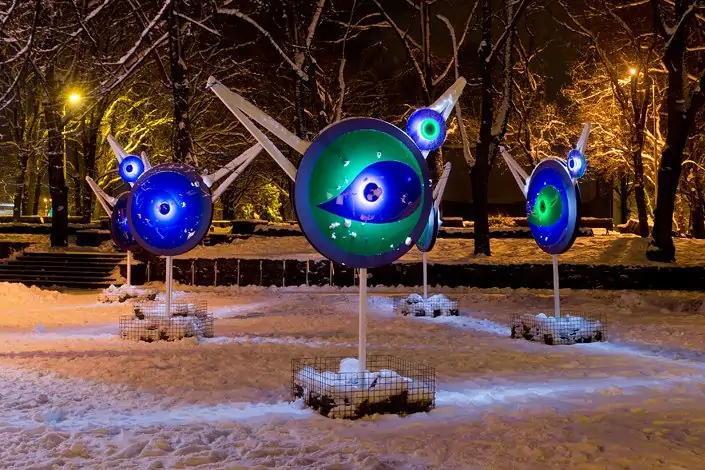 The exposition includes the best works by artists, students of the Art Academy as well as other creative professionals.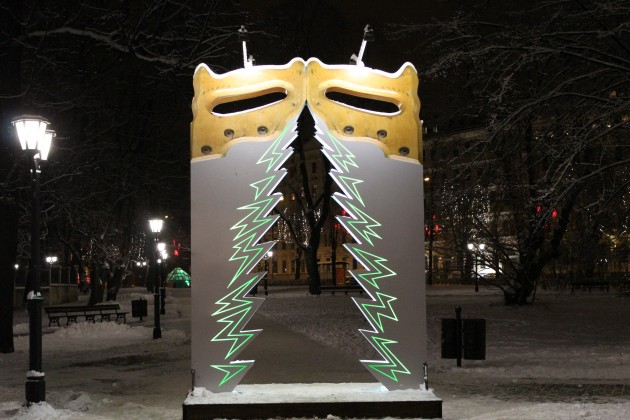 The art objects are best enjoyed in the evening when the city lights are on.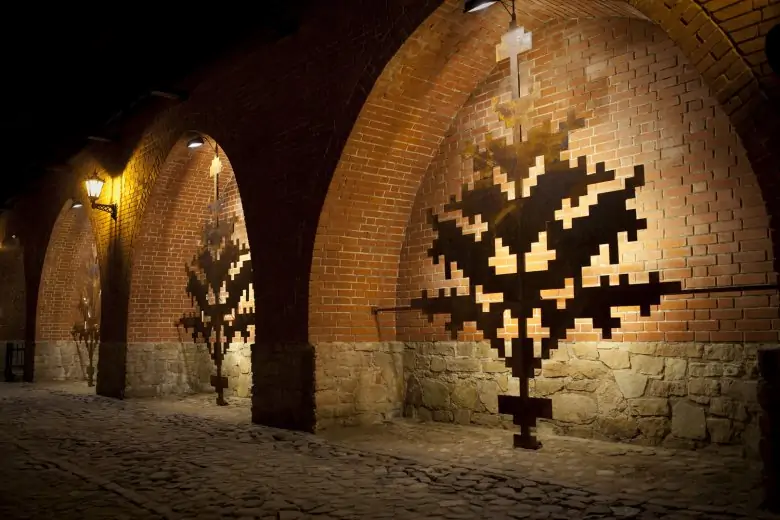 We recomend that you wonder through, and get to know, these Christmas Trees when the streets are alit. A map created specifically for this event will also help guide you, which can be accessed from December 8th at www.eglufestivals.lv or at Tourist Information Centers.